The Flessigno's manufacturing has in quality an essential point on which the owners and, above all, The production Manager Marco Flessigno, always turn their attention. This is only way to aim higher and higher. For this reason the company has, over the years, aimed at an increasingly attentive organization.
Our staff boasts of severals professional roles, each essential part of the others, for the completion and achievement of our final product.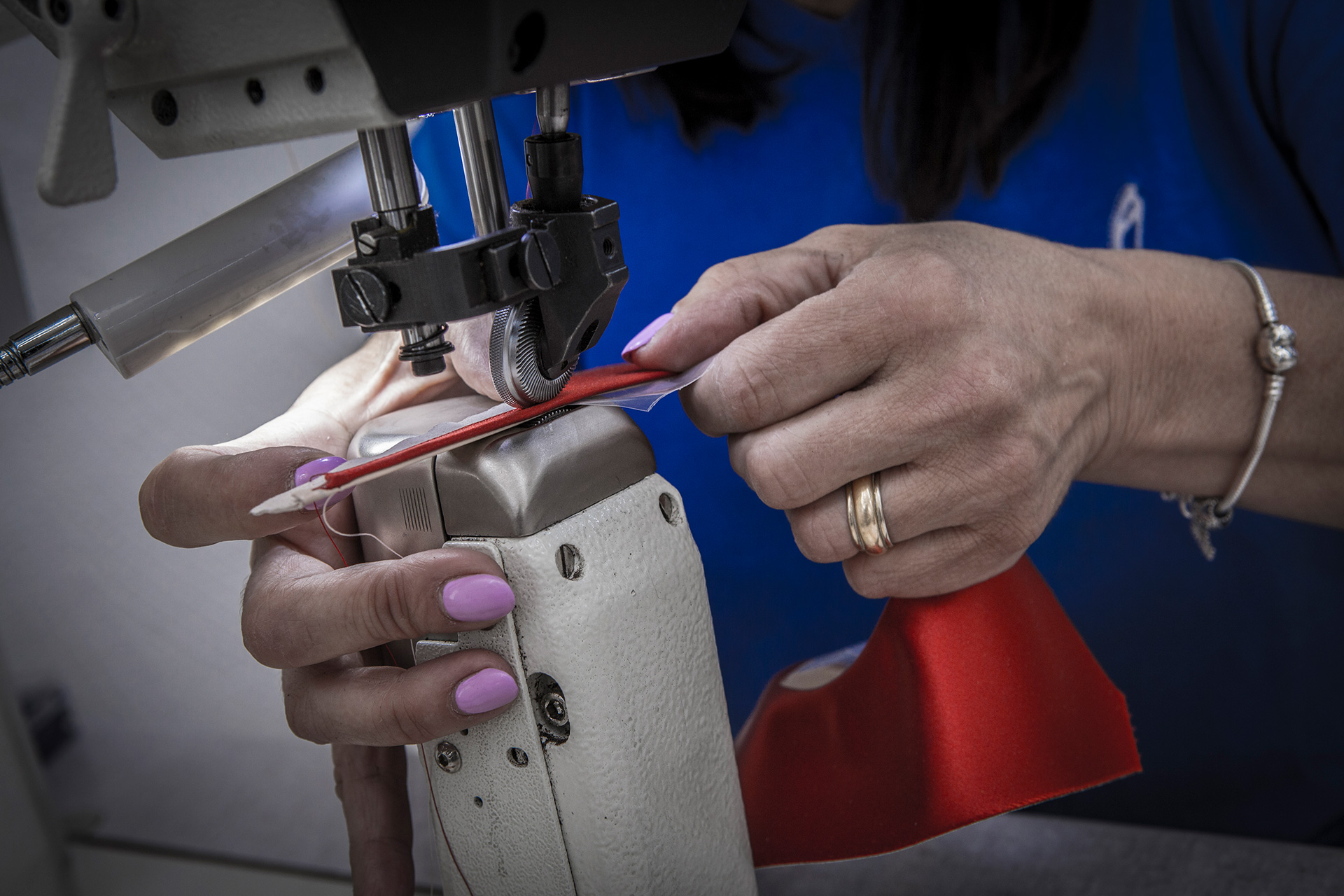 We have two internal stylists and an assistant who are involved in designing the prototype, then we moved on to the upper factory area where quality, as Marco says, is the greatest strength: indeed it is right with leather selection and ever more professional stitching techniques that the best quality of our goods is born.
We then come to the production line which boasts the presence of about 20 professionals roles, each specialized in their own job. Finishing closes the production cycle, which with about 10 employees completes the shoe ready to be wear.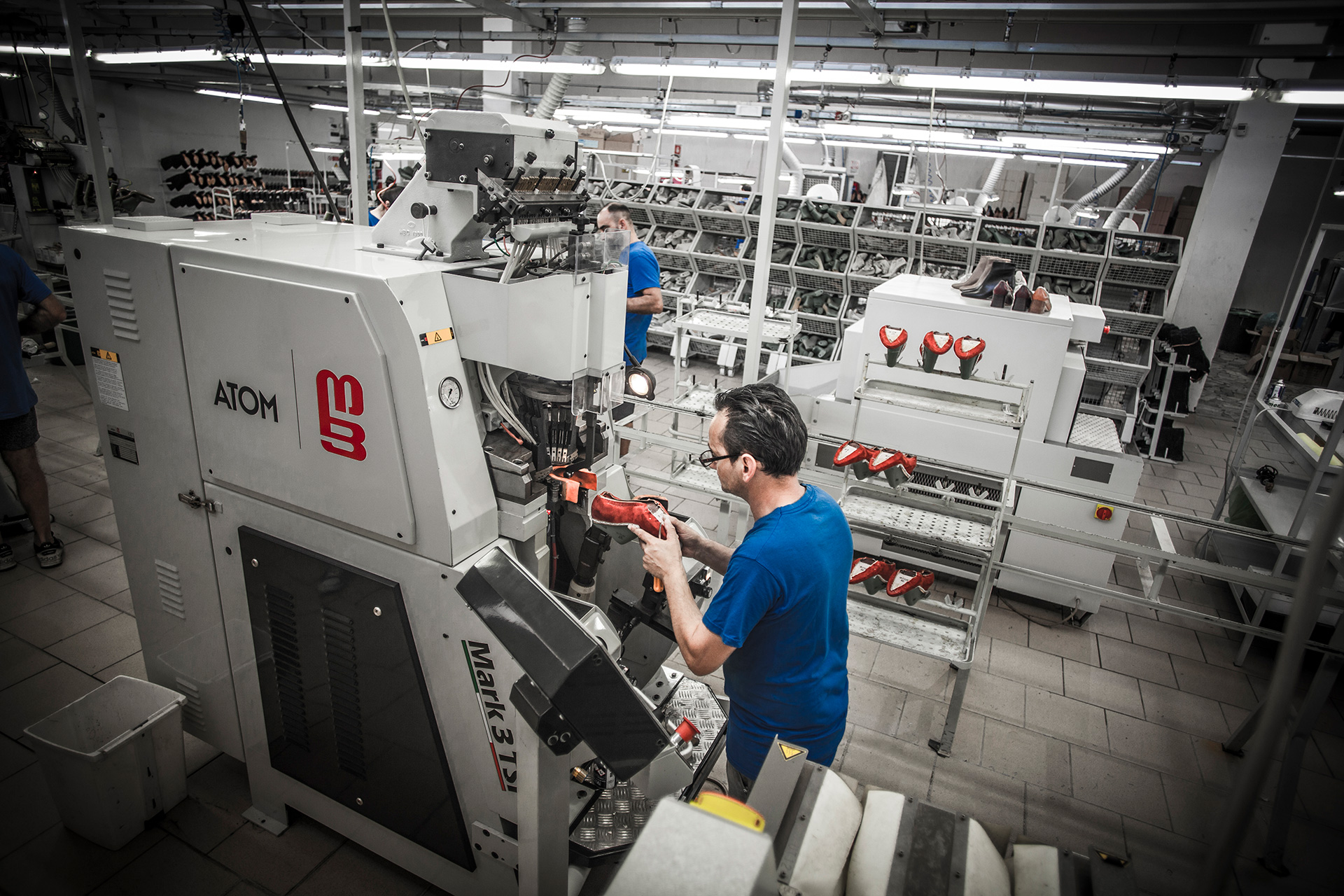 Furthermore, Calzaturificio Flessigno procuction boasts a large fleet of machines which, with constants and important annuals investments, allow us to be competitive for any type of women's shoes production: pump, décolleté, sandals, boots, ankle boots, strictly production of women's shoes made in Italy.